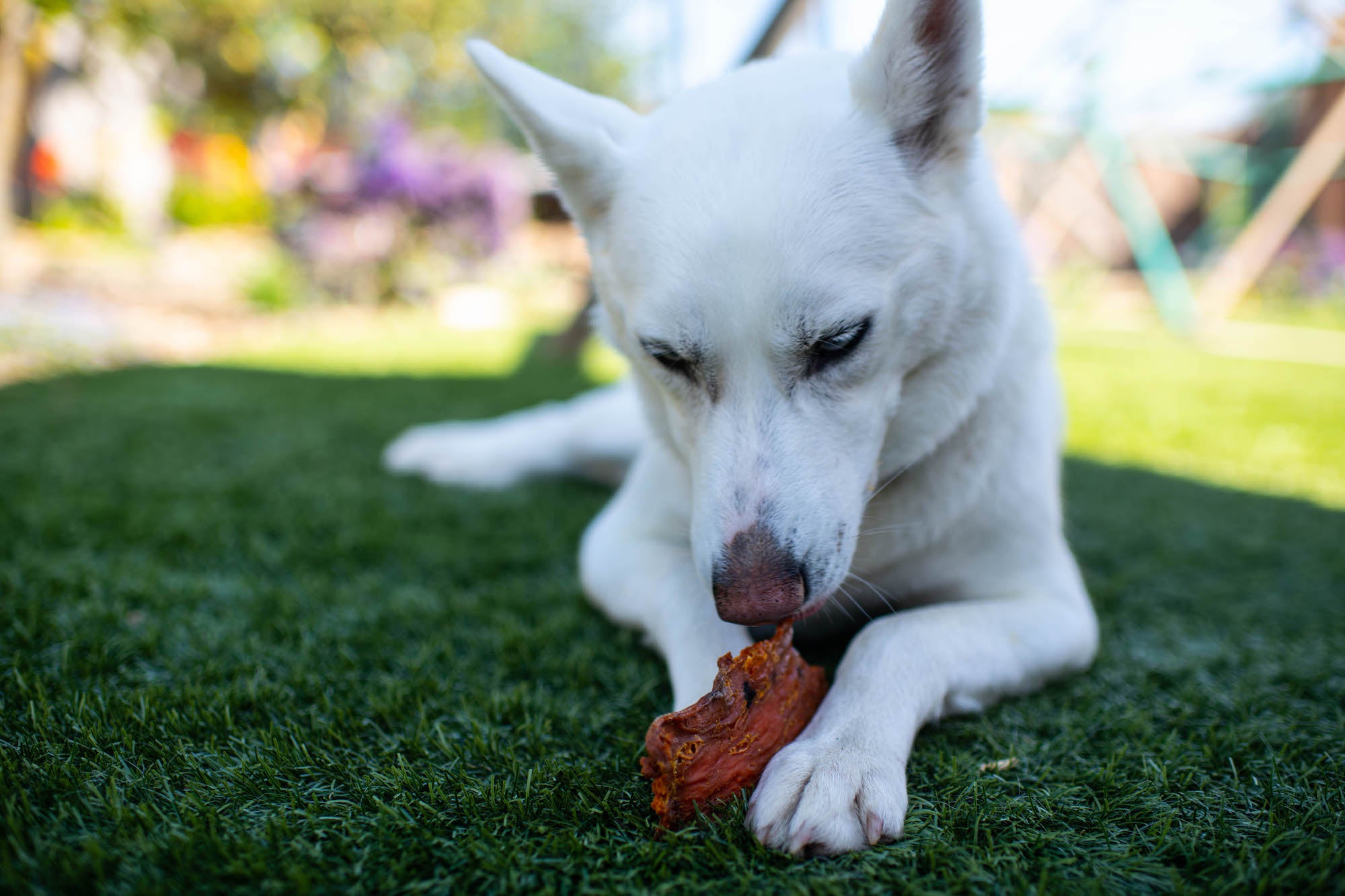 Irresistibly Tasty. Incredibly Earth Friendly.
We rescue unused, imperfect, irregular food products from being discarded and transform them into innovative wellness products for pets. We've combined functionality and sustainability into irresistible dog treats that support better health from the inside out.
Every Pet Ade purchase reduces food waste and our packaging is recyclable conveniently from home.
Choose Your New Favorite Chews
Better Balanced
Digestive Health
Healthier pets start from within. A daily dose of probiotics boosts immunity and supports their gut health. It's a real win-win!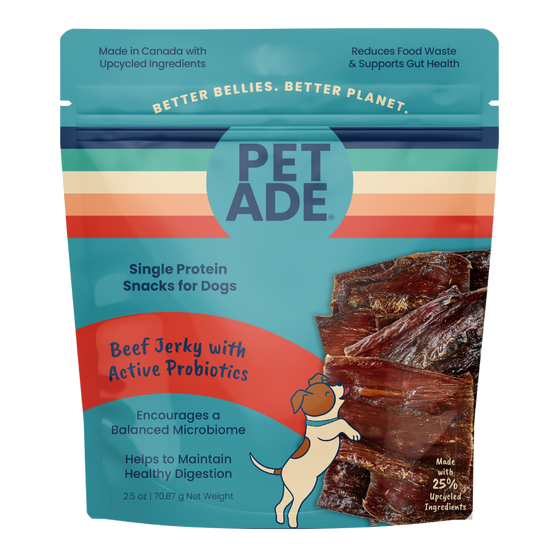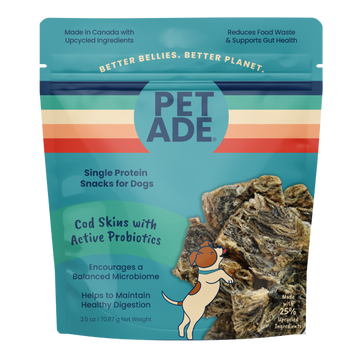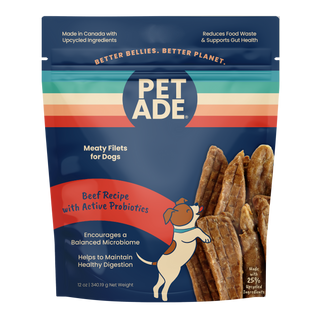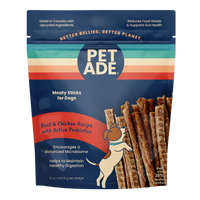 Treat & Repeat
A Daily Dose of Probiotics
With every bite, your pup is one step closer to a better-balanced gut biome.
Shop Now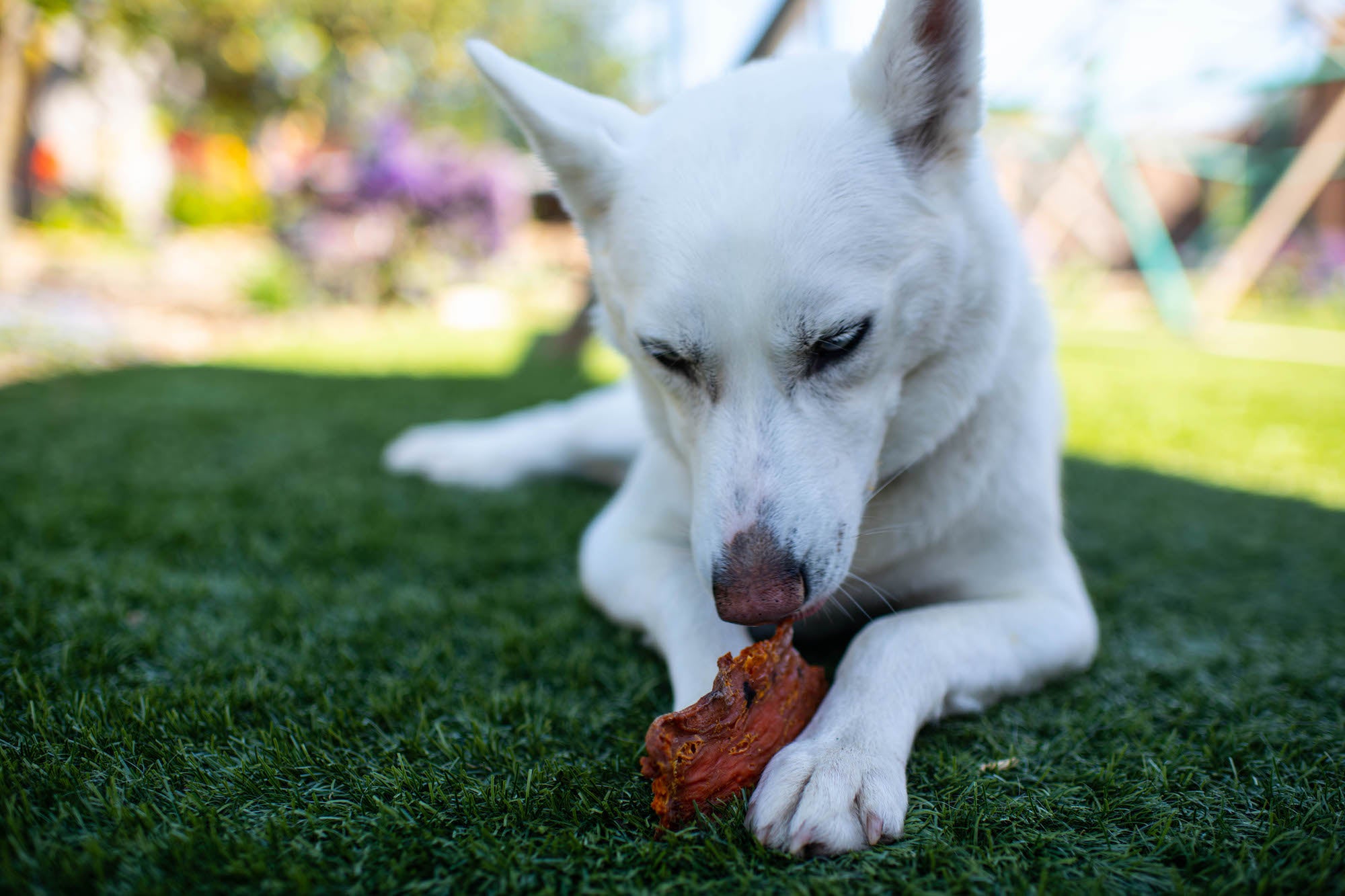 Upcycled? Yes, Please!
Ugly = Tasty
This dog does not care that this sweet potato was too big for the ideal grocery store aesthetic... and neither will yours!
Learn More About Upcycling
Dig Into A New Healthy Snack