The Future of Pet Food
After a successful launch at CES 2023, our innovative pet food machine is currently in production. Or you watch the video at the top and keep scrolling for more information. Be sure to leave your email address, so we can keep you updated on our product launch.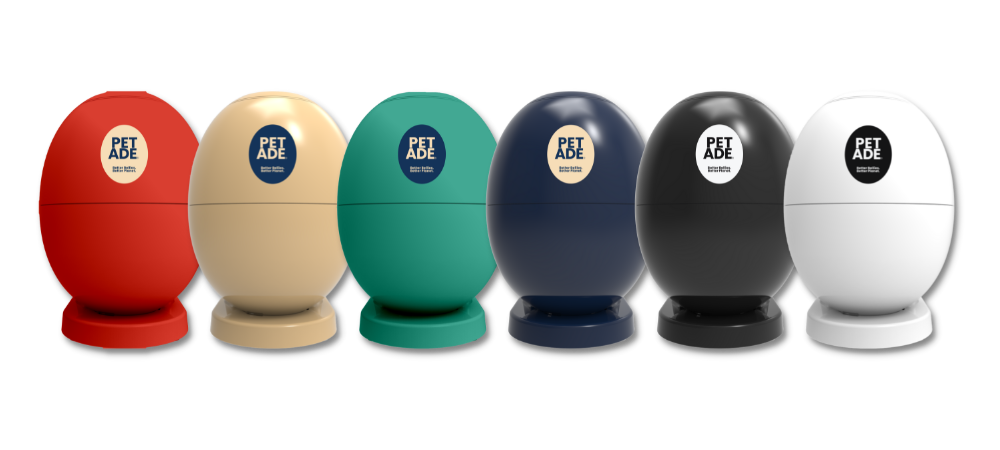 The Future of Pet Food Is Here
Pet Ade has made preparing fresh, homemade meals for your dog easier than ever before. With a color for every kitchen, mealtime is fun, easy and interactive instead of a chore.
Fresh Meals in 3 Minutes
Our Secret Ingredient is You!
Kibble is convenient for pet parents, but fresh nutrition is better for pets. However, handling shipments of frozen food, storing frozen food, thawing it, portioning it, ugh... so much work. Not to mention so much waste with a big box, foam insulation and plenty of single-use plastic.
Our dogs and our planet deserve better, so we took action.
Meet Our Machine
Features & Benefits
Designed for Countertops
Integrated Water Reservoir
Control Panel Has 2 Moisture Settings
LED Lights & Sounds
Dishwasher Safe Attachments
Easy to Open & Close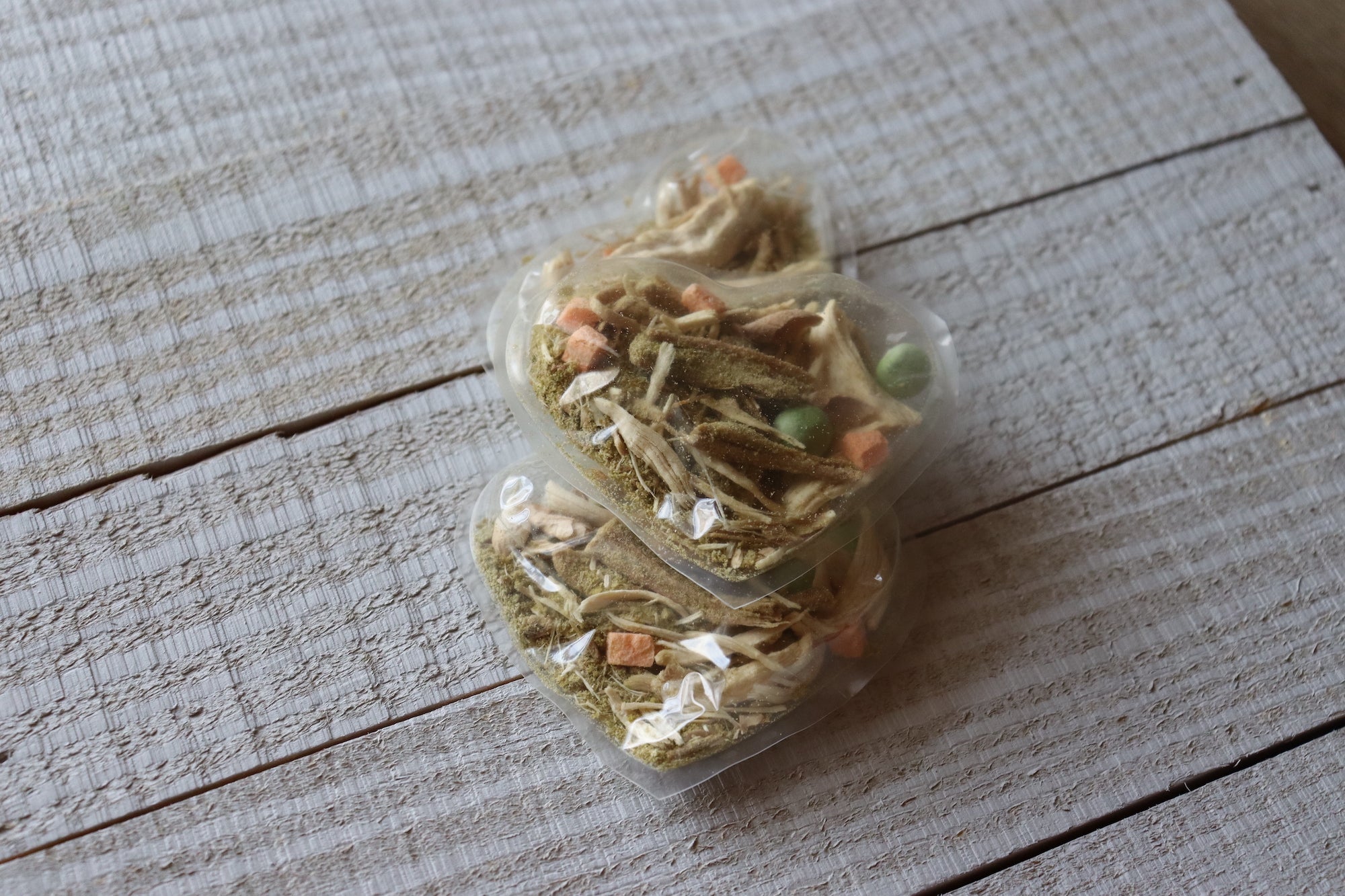 Meet Our Nutrition
Heart Shaped Goodness
Our fresh food pods are encapsulated in food-grade PVOH that dissolves with warm water and agitation. They offer pre-portioned, complete and balanced nutrition.
What's Inside?
Mmmmmm....
Our recipes are 100% all-natural with whole muscle meat and vegetables, plus gut healthy prebiotics.
With no artificial ingredients or preservatives, your dog will love it's natural flavor and aroma.
And unlike other pods systems, there is no single-use plastic involved in every serving. This food-grade capsule will dissolve with warm water and agitation inside the mixing bowl.
Our fresh food pods are made to work exclusively with the PET ADE Pet Food Machine.
How Does it Work?
Watch the video below to see how our technology and our nutrition work together to make wholesome meals in minutes.